We give a high priority to advising students about the options open to them when they finish their courses and leave college. Our specialist Careers Adviser, Directors of Faculty and Student Achievement Mentors all contribute to this important process.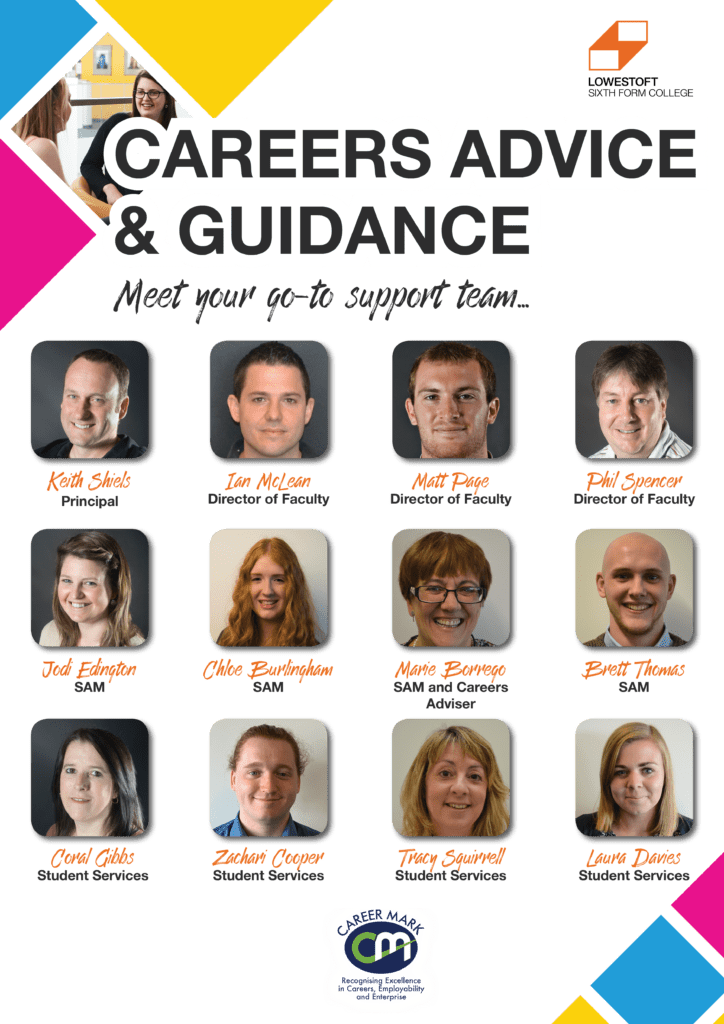 Advice on Higher Education
Full support with the higher education application process from initial guidance on choosing universities to help with personal statements, open days, mock interviews, test preparation and completion of application forms
A whole College visit to the annual Higher Education Convention at the University of East Anglia
Financial advice around fees and living costs for university
Help with specialist further and higher education options
Applications to specialist art, music and performing arts colleges
Information about conferences and taster courses e.g. medicine, veterinary science, law and engineering
Advice and support for applications to specialist summer schools.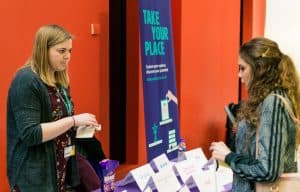 Advice on Careers, Apprenticeships and Employment Opportunities
Our annually updated Careers, Education, Advice and Guidance Policy.
Future Horizons, the annual College Careers Fair with over 45 employers and universities to meet.
Our Careers Coordinator is experienced and holds a Level Six qualification in Careers, Education, Advice and Guidance.
Information and support to source work placements, internships and volunteering with local companies and organisations.
Presentations from universities and employers throughout the year, to interested students.
Assistance with job and apprenticeship applications through advice on finding vacancies, CV development, completing application forms, preparing and practising for interviews.
Opportunities to develop employability skills and take additional qualifications to support future employment plans.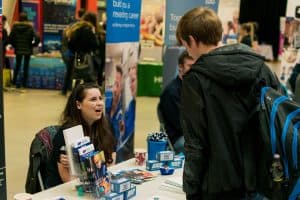 Support for entry to competitive courses: Medicine, Oxford University, Cambridge University and more
We encourage all students to aim high and we want the very best for you whilst you are at Lowestoft Sixth Form College and in the future. This means all your teachers will support you every step of the way with lots of different opportunities to enable you to excel.
We will encourage you take part in courses to support your learning at college and for your university applications, such as the Cambridge University Shadowing Scheme, University of Oxford residential programmes, Sutton Trust Summer Schools, Villiers Park residential courses, Gap Medics and Voluntary Work Overseas
Additionally, we can help you with a variety of work experience placements, for example, at the James Paget Hospital or local GP surgeries to support your UCAS application for medicine or nursing
There will be lots of opportunities to broaden your horizons through trips and university visits throughout your time with us. Through the Plus More enrichment programme you can get involved in a variety of different opportunities to pursue an existing interest or to develop new skills and talents
You will receive invaluable information advice and guidance throughout years 12 and 13 about study and revision strategies, time management and independent learning. This personalised support will help you develop approaches to learning that work for you and can maximise your chances of high grades You will receive one to one support to help make your university course selection, complete the application and write your personal statement
You will have support with additional specialist entry requirements, mock interview practice and application workshops from Oxbridge professors
Click here to view our Career Partners.