I am delighted that you are considering Lowestoft Sixth Form College as your next step.
Our outstanding teachers and support staff provide students with the expertise and support needed to progress onto their chosen destination, be it university, an apprenticeship or employment.
We truly value all of our students and listen to their contributions. In return, we ask that you commit to your studies and work hard. Our teachers are passionate about your learning – they want you to enjoy their subject and to succeed.
Lowestoft Sixth Form College is an exceptional place. We are big enough to provide a wide range of subject choices, but small enough to nurture every student to achieve their goals, whatever they may be.
We have so much to offer you; I look forward to meeting you in the near future.
Best wishes,
Kerry Payne
Principal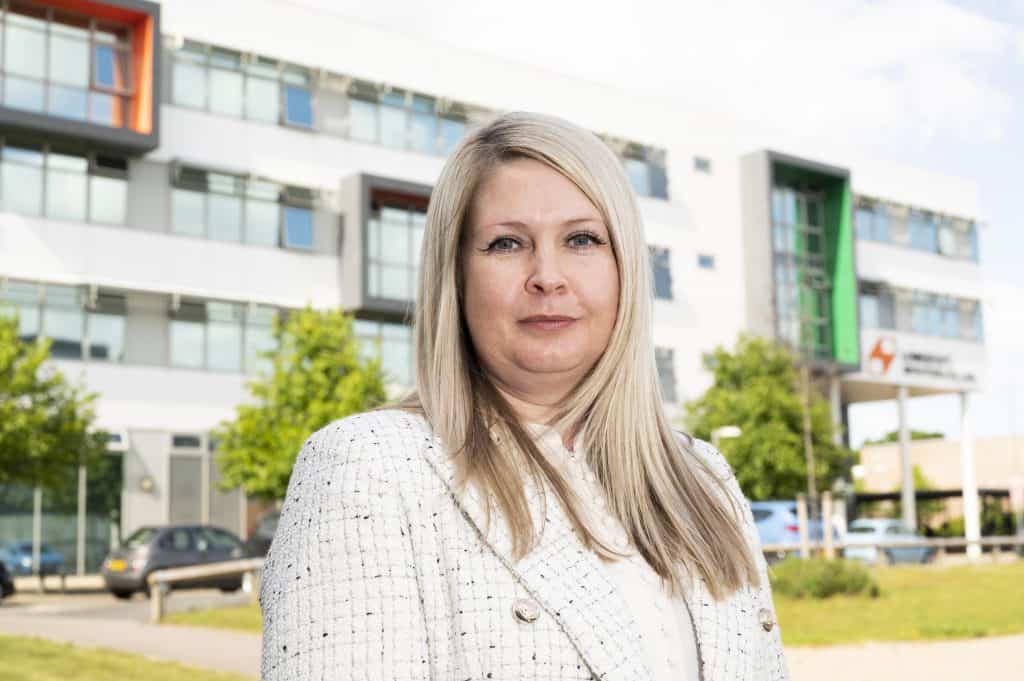 We Promise
We are ambitious for you.
We want you to leave Lowestoft Sixth Form College proud of what you have contributed and achieved; ready to do more.
We will support you when you need it, provide honest feedback about your progress and enable you to STANDOUT.